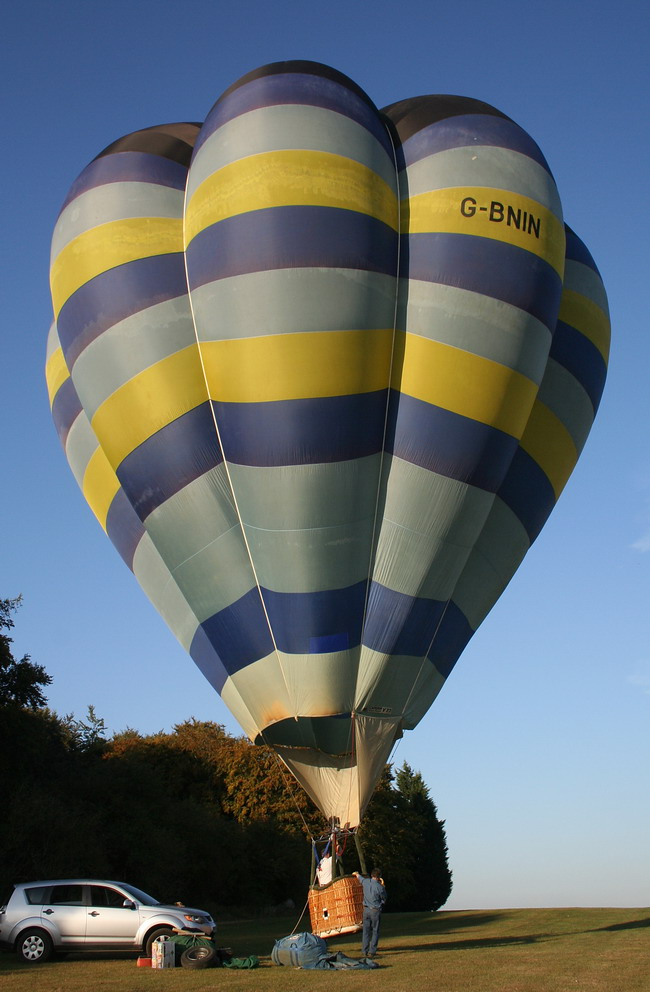 | | |
| --- | --- |
| Aircraft Registration: | G-BNIN |
| Manufacturer: | CAMERON BALLOONS LTD |
| Type: | CAMERON V-77 |
| Serial Number: | 1079 |
| Date of Registration: | 15th April 1987 |
This balloon named "Cloud Nine" was recently donated to the collection by John and Thomas Hilditch. The balloon has carried artwork for " Prudential", but this has now been removed. The balloon will be stored as a valuable part of the collection on behalf of John and Thomas who both had their first training flights in this balloon and obviously have very fond memorise of the flights they have both shared with 'her'. Watch out for 'her' at inflation days as we ensure that 'she' can continue to be enjoyed for years to come.